Discover the very best of Muscat, Oman with Us!
Geography, History and Culture
Facelift of cultural sites
The Sultanate's cultural heritage is evident in its 500 or more forts, castles and towers depicting its rich past. These have also proved to be a major attraction to international tourists and efforts are being made to renovate and restore the forts and other historical monuments to their former glory.
Notable among these are the Bait Al Nad Fort, Ibri Castle, Nizwa Fort and Bahla Fort, which has been listed on the Unesco World Heritage Site list.


Forts and castles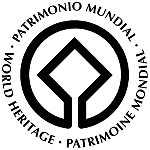 Nizwa Castle
- opened in January 2007 - is a powerful reminder of the town of Nizwa's invincibility through turbulent periods in Oman's long history.
The town of Nizwa has a strategic location at the crossroads of vital caravan routes linking interior, Muscat and Dhofar regions. The most striking feature of the castle is the central tower - a colossal 150-feet diameter circular tower soaring 115 feet above the rest of the fortification, complete with battlements, turrets, secret shafts, false doors and wells...
Read more...
CAPITAL ATTRACTION
Muscat, the capital city is a perfect blend of old and new. The city enjoys a dramatic setting with mountains on one side and the Indian Ocean (Arabian Sea) on the other.
Founded over 900 years ago, Muscat continues to retain traditional values, while also boasting ultra-modern shopping complexes, world-class highways, a host of international hotels, an international airport and a major seaport. Muscat, Muttrah and Ruwi form its core districts home to 500,000 people, the grand mosque and many forts, castles, souks, traditional houses, museums and watchtowers.


Read more...
The variety of terrain in the sultanate makes for stimulating outdoor experiences. Featuring more than 1,700 kilometres of coastline, sun, sea and sand are in ample supply. Watersports of every variety from diving, snorkelling and windsurfing to sailing and deep-sea fishing can easily be arranged. Bullfighting and camel races are other events not to be missed.
Read more...